CASH, CHECKS. PLEASE CHECK WITH CLERKS IF INTERESTED IN PAYING WITH CREDIT CARD, THERE IS A FEE AND MAYBE RESTRICTIONS FOR WHAT YOUR LOOKING TO PAY FOR






End of The Year Schedule
Town Office will be Closed Friday, Dec 24th.

The Select Board will sign the last warrants of the year and also conduct employee reviews on Wednesday, Dec 29th at 5 pm. This is a closed-door session.
Town Office will be closed Thursday, Dec 30th for end of the year closeout process
Town Office will be closed Friday, Dec 31st for New Year's Eve.


Town Clerk, Tax Collector, Registrant,
GA Officer, E911 Addressing Officer
&
Deputy Treasurer
:
Email:
prospecttown@fairpoint.net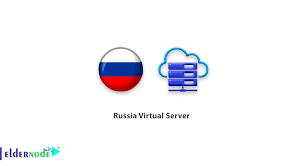 Deputy Town Clerk, Treasurer, Deputy Tax Collector, Deputy Registrant
Email: prospecttowndeputy@fairpoint.net
We are seeking an individual to fill the long term Part-Time position of Deputy Clerk/Treasurer, E911 Coordinator, Deputy Registrar of Voters, Deputy Tax Collector. This position includes greeting and assisting the public, assists the Town Clerk, registering vehicles, selling recreational licenses, and much more. The ideal candidate will possess strong computer and organizational skills, the ability to multi-task and excellent customer service skills, and have the ability to lift. Prior experience in a municipal office setting and familiarity with word, excel, and municipal Trio software is a plus but individuals with other related experiences are encouraged to apply.
Operating Hours:

Monday: Closed
Tuesday: 1:00 pm - 7:00 pm
Wednesday: Closed
Thursday: 10:00 am - 5:00 pm
Friday: 10:00 am - 4:00 pm
Saturday & Sunday: Closed
*The Office stops processing ALL transactions 15 mins before closing times for nightly processing.
Forms of payments: PLEASE CHECK WITH CLERKS IF INTERESTED IN PAYING WITH CREDIT CARD, THERE IS A FEE (2.5%) AND MAYBE RESTRICTIONS FOR WHAT YOUR LOOKING TO PAY FOR BUT CASH OR CHECK ARE ALWAYS WELCOME. CHECKS AND/OR MONEY ORDERS MAKE PAYABLE TO: Town of Prospect